Glenda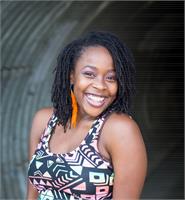 Glenda Morales is best known from Fanny Pak of America's Best Dance Crew. She has also been a dancer on shows such as Glee, The Office, and Mobbed. On Mobbed she worked as an assistant choreographer to NappyTabs in addition to many other jobs over the past few years. Artists she's danced for include Ashley Tisdale and Raven Simone. The opportunity to travel and teach, spreading her joy and love for dance is one of her favorite parts of this career.
Glenda instructs the following:
There is a $25 per family registration fee. After enrolling in class, you will receive an invoice for the registration fee and 1st month's tuition. Both must be paid within 10 days of enrollment to keep the dancer's position in that class. Payments can be made online, over the phone or at the studio. If you have any questions, please don't hesitate to contact us. 714-832-8785.