Our adult programs encompass a great set of instructors who are enthusiastic about sharing their love of a healthy fun lifestyle. The program offers class for every age and energy group including Jazz, Hip Hop, Zumba, Tap & Lyrical. Come try out your first class on us. We hope to see you soon.
Fees


Drop In
$15
5 Class Card (expires in 3 months)
$60
10 Class Card (expires in 6 months)
$100
<<

Schedule for Sun Jan 20, 2019 - Sat Jan 26, 2019 >>
Sun
1/20/2019
Mon
1/21/2019
Tue
1/22/2019
Wed
1/23/2019
Thu
1/24/2019
Fri
1/25/2019
Sat
1/26/2019
9:00 am
Sign Up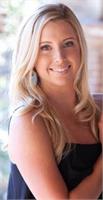 Ashley Parker's training began with Irvine School of Dance at the age of 9. She then joined Ballet Pacifica where she furthered her technique in classical Ballet until the age 17. While studying with Ballet Pacifica, she attended several Summer Intensive programs, such as, School of American Ballet, Pacific Northwest Ballet, and Miami City Ballet. After graduating High School, Ashley moved to New York City to join Joffrey Ballet's year-round trainee program for 2 years. She has performed in several ballets including The Nutcracker, Swan Lake, Giselle and Mid Summer Night's Dream.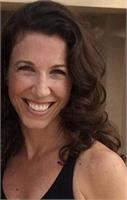 Bianca Ancona has been a certified zumba instructor for 4 years and enjoys dance fitness as a fun form of cardio. Bianca has been an athlete since she was in 3rd grade and has enjoyed playing volleyball through her school career and into her first year of college. Since she has found dance fitness a fun and rewarding cardio experience and way to stay fit. She has been dancing Zumba and other dance fitness formats for eight years.
Bianca has been a part of the SCPA instructor family since June 2016. She teaches every Saturday and loves it when kids/teens come in to try the class! She is dedicated to her community service and her favorite way to give back is leading Zumba warm ups for different nonprofit organizations she supports. She has been asked to lead Zumba warm up performances since 2014 for Autism Speaks held at the Rose Bowl and Angels Stadium, led numerous warm ups for the Orange County's Special Olympics games, led the Platelet Disorder Support Association zumba warm up, held zumbathons to support fundraising and awareness efforts for Autism, Breast Cancer, local school fundraising efforts and participated in the Children's Blind Learning Center walk. She loves to incorporate music from around the world, contemporary songs as well as all of the most current Latin music in her classes making it the best way to start your weekend and a fun fitness experience!