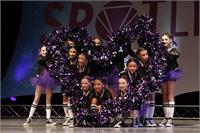 Dance Camp

with

Staff/Guest Teacher

ABC
Next held on Mon, Jul 31, 2017 at 9:30 am - 2:30 pm
This
enrollment
runs from Mon Jul 31, 2017 - Fri Aug 4, 2017
Dance camp is a fun way to experience all types of dance and meet new friends! Our experienced and energetic faculty will fill your days with dance combinations, games, crafts and, of course, more dance. This camp is perfect for dancers ages 7 and up!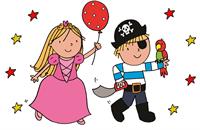 Princess Dance Camp Ages 4-6

with

Staff/Guest Teacher

ABC
Next held on Mon, Jul 31, 2017 at 9:30 am - 12:30 pm
This
enrollment
runs from Mon Jul 31, 2017 - Fri Aug 4, 2017
This camps is for dancers from age 4-6.

9:30-9:45 welcome
9:45-10:30 ballet & creative movement
10:30-10:50 snack & free choice
10:50- 11:15 princess choreography
11:15-11:45 jazz class
11:45 -12:15 craft & snack
12:15-12:30 dance games
This is just example. Day layout may change. Class style will vary from day to day. There will be a showing for the parents on the last day.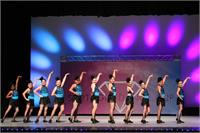 PG Workshop

with

Taylor

Provence
Next held on Mon, Aug 14, 2017 at 9:30 am - 2:30 pm
This
enrollment
runs from Mon Aug 14, 2017 - Fri Aug 18, 2017
This workshop is for our new and returning Performing Group competitive dancers. Join Taylor as well as several other faculty members for a week of dance classes to get you prepared for your new year in Performing Group. During the week, you will get exposed to several different dance styles and meet other new Performing Group members!
We hope that you can join us for this great learning opportunity.